FOSTERING TALENTED PERSONNEL

Sponsored the creation of Yun Dong Ju Culture Garden in Yonsei University (2018)
Created Inha University-Wolchun Hall Lounge (2017)
Supported BSQR of CENTAP Co., Ltd (2016)
Sponsored the project of Baekyangro Recreation in Yonsei University (2015)
SPORTS

Sponsored the reproduction event of Imjin Classic (2018)
Made agreement to sponsor Ice Hockey (2017)
MUSIC

Sponsored Pyeongchang Daegwallyeong Music Festival (2017~current)
Sponsored Busan World Philharmonic Orchestra (2017~current)
Sponsored Seo Hee Tae Beethoven Concert/Talent Donation Concert (2016)
Sponsored Cho Yoon Beom Quartet-x Music Concert (2016)
Sponsored Fostering of Classic Talented Personnel (2014~2016)
Scholarship

Sponsored Wolchun Culture & Art Prize (1986~current)
ARTS

Title sponsor company for Art Busan (2016~current)
MOVIES

Sponsored Matinee Concert at Busan Hall of Movies (2012~2014)
Slide 1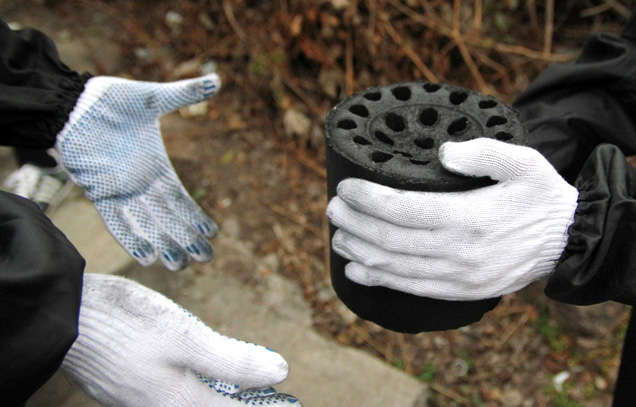 SHARING BRIQUETTE
Since 2012, the sharing briquette has proceeded continuously in Seoul and Busan as a social contribution activity jointly by the groups.
Activity Status of Each Company
Proceed with various activities of WITH (Main Office) Forest Creation and Color Therapy
Proceed with a purification activity by With Forest Ulsan to decorate in connection with 'Forest of Life'
Visit 'House of Living Together' by Dongsung Nanumi (Yeosu City) to help the maintenance of facilities
Implement a purification activity by Bandi Club for the environment of in and out of the company
Proceed with a volunteer service of farmland helping hands during farming season by Jungshim Club
Conduct the activity of nature purification for nearby area of Happyari (Ansung) and parks at Ansung downtown
Proceed with emergency fund raising and donate profits by female workers' club (Ansung)
Support rehabilitation center, welfare center and welfare group through volunteer services
Proceed with volunteer activity at Gimhae area with volunteer group
Sponsor monthly the child welfare center of "Saerongi Saenami House' since 2012
COPYRIGHT 2021@Dongsung.ALL RIGHTS RESERVED.
COPYRIGHT 2021@Dongsung.ALL RIGHTS RESERVED.